School of Spatial Planning and Natural Resource Management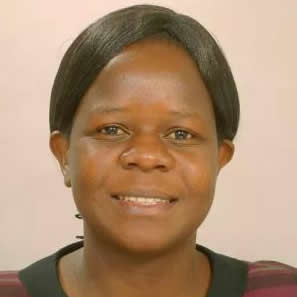 Dr. Grace Okotto
Dean
Dean's Message
The School of Spatial Planning and Natural Resource Management strives to promote integration of natural, built, social and economic environments to achieve sustainability in societal development. It endeavors to inculcate bottom up problem solving approach that critically assess planning, design, management and conservation challenges, opportunities and aspirations to formulatetransformative strategies towards sustainable use of natural resources as well as sustainable cities and communities.

The School runs two departments, namely: the Department of Spatial Planning; and the Department of Natural Resources Management. It is within the two departments that a number of demand- driven postgraduate, undergraduate and diploma programmes are offered. These include PhD in Planning; MA in Project Planning & Management; MSc in Urban Environmental Planning & Management; Bachelor of Arts in Spatial Planning & Design; BSc in Water Resource & Environmental Management; and Diploma in Disaster Management. The school also hosts Pii Global Institute which focuses on the promotion of access to portable water.

The School has beencollaboratively involved in a number of research grant projects, which are pertinent to the discovery and advancement of knowledge and skills around her programmes and specialties. These include: Sustainable Urban Futures under Kisumu Local Interactive Platform (KLIP) funded by Mistra Urban Futures and SIDA; World Bank sponsored INSEFOODS; Urban Poverty/ Food Security funded by ESRC/DFID; ArcGIS Enterprise Educational Support funded by ESRI; Capacity building in Geospatial Technology funded by Servir Eastern and Southern Africa, NASA and USAID.

The School, through the University, has established beneficial partnerships and linkages with both local and international institutions that include University of Oklahoma, USA; ESRI Eastern Africa/ESRI Inc, USA; RCMRD, Nairobi; Chalmers University, Sweden; and various national and county governments. With the challenged posed by Covid19, the school plans to undertake curricula, pedagogic, technological and skills improvements to align its mandates with blended learning and market needs. In addition, we intend to sustain partnerships, linkages and outreach endeavors in order to improve our impact on the society. We promise to go all out to timely, adequately and passionately serve and guide our number one customer: the students.
Feel welcome!
School Contacts:
The Dean
School of Spatial Planning and Natural Resource Management (SSPNRM)
Jaramogi Oginga Odinga University of Science and Technology
P.O Box 210-40601; Email: sspnrm@jooust.ac.ke
Bondo, Kenya.